Eahora M1P Trike - Black
In stock now, ships within 1-2 Days.
ABOUT M1P TRIKE

Eahora M1P Trike (2000W 30AH) is the perfect scooter for everyone, regardless of age, ability, or preference. With its balance, power, comfort, versatility, and inclusivity, the trike offers an unmatched riding experience for all. Whether you are looking for a leisure scooter or a daily commuter, Eahora trike is a scooter that you can count on.
WHAT'S IN THE PACKAGE

Delivered with 85% assembled:
Scooter & Battery;
Display & Phone holder & Rearview mirror;
Original charger & Charging cable;
Handlebar & Handlebar mount clamp;
Rear tire & Rear fenders;
Front tire & Front fenders;
Tail box & Rear rack;
Product manual & Toolkit & Remote control & Key.
Assembly Video
Street-Legal
All Eahora scooter comes with VIN, MCO, and Bill of sale
Free Shipping
Average 5~7 days delivery
1-Year Warrnaty
Technical support with high-quality standard
What Sets it Apart?

POWERFUL MID-DRIVE MOTOR

The Mid-Drive 2000-watt brushless motor is customed for our M1P Trike scooter with max torque 207 NM, which gives you a boost when conquering any terrains such as sand and dirt.

Torque: 207N.m

Gradeability: 30°

What Sets it Apart?

REMOVABLE LITHIUM BATTERY

Equipped with a power lithium battery, the M1P Trike gives you a max range of 55 miles. The removable battery allows you to charge anytime when you have access to a power outlet. Extended range and easily charge enables you travel with peace of mind on long trips.

Range: 31 - 55 miles (Level 1)

Parameter: 60V 30Ah

What Sets it Apart?

INTEGRATED CONTROLLER

60V 45AH integrated controller with R gear responsible for transferring the wires of the motor and other parts, achieves short-term acceleration and provides stable experience when commuting.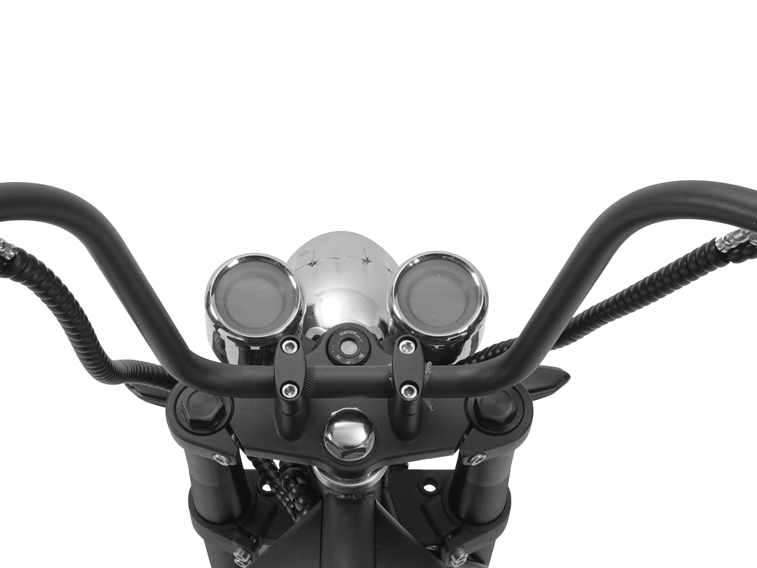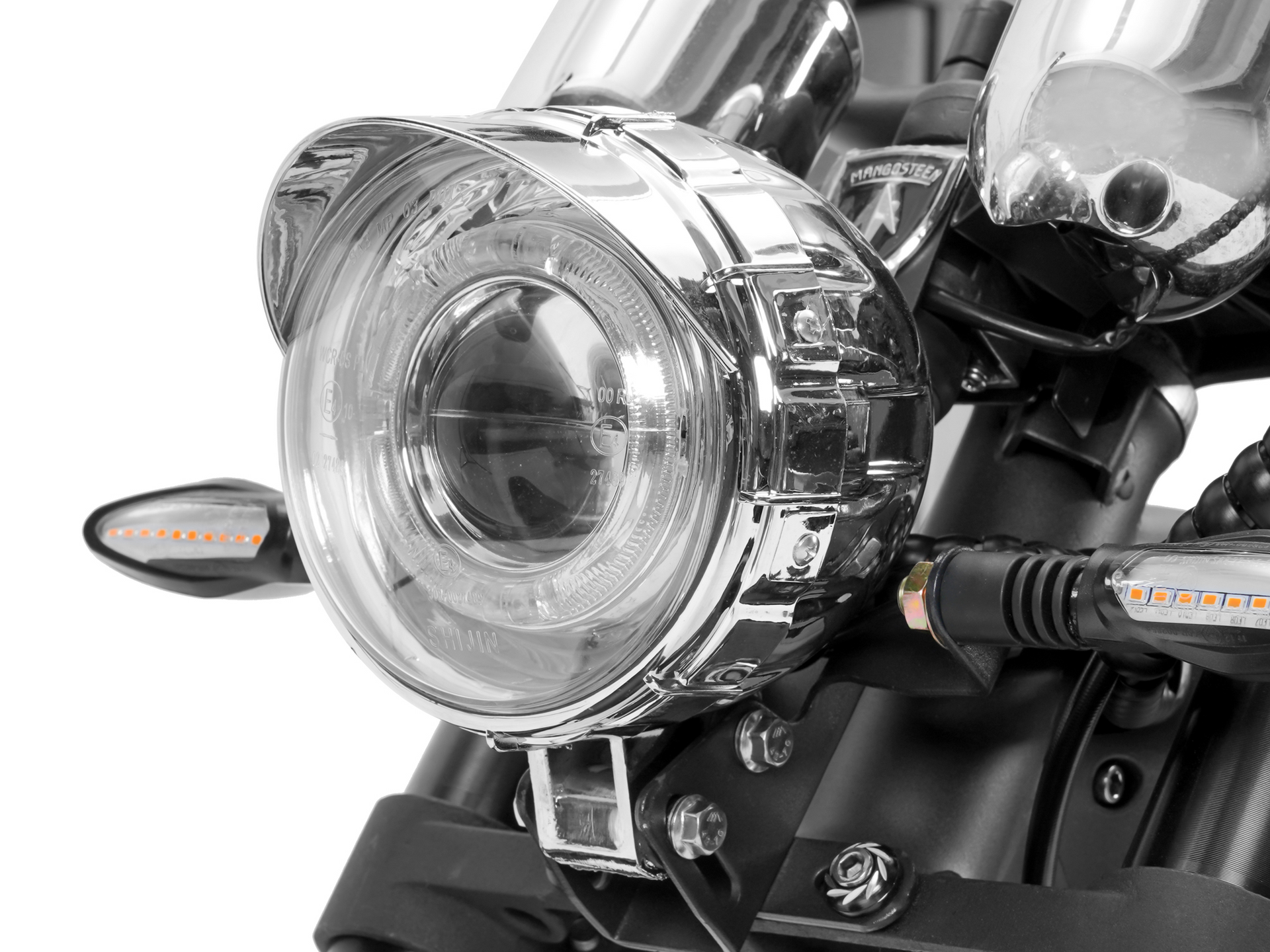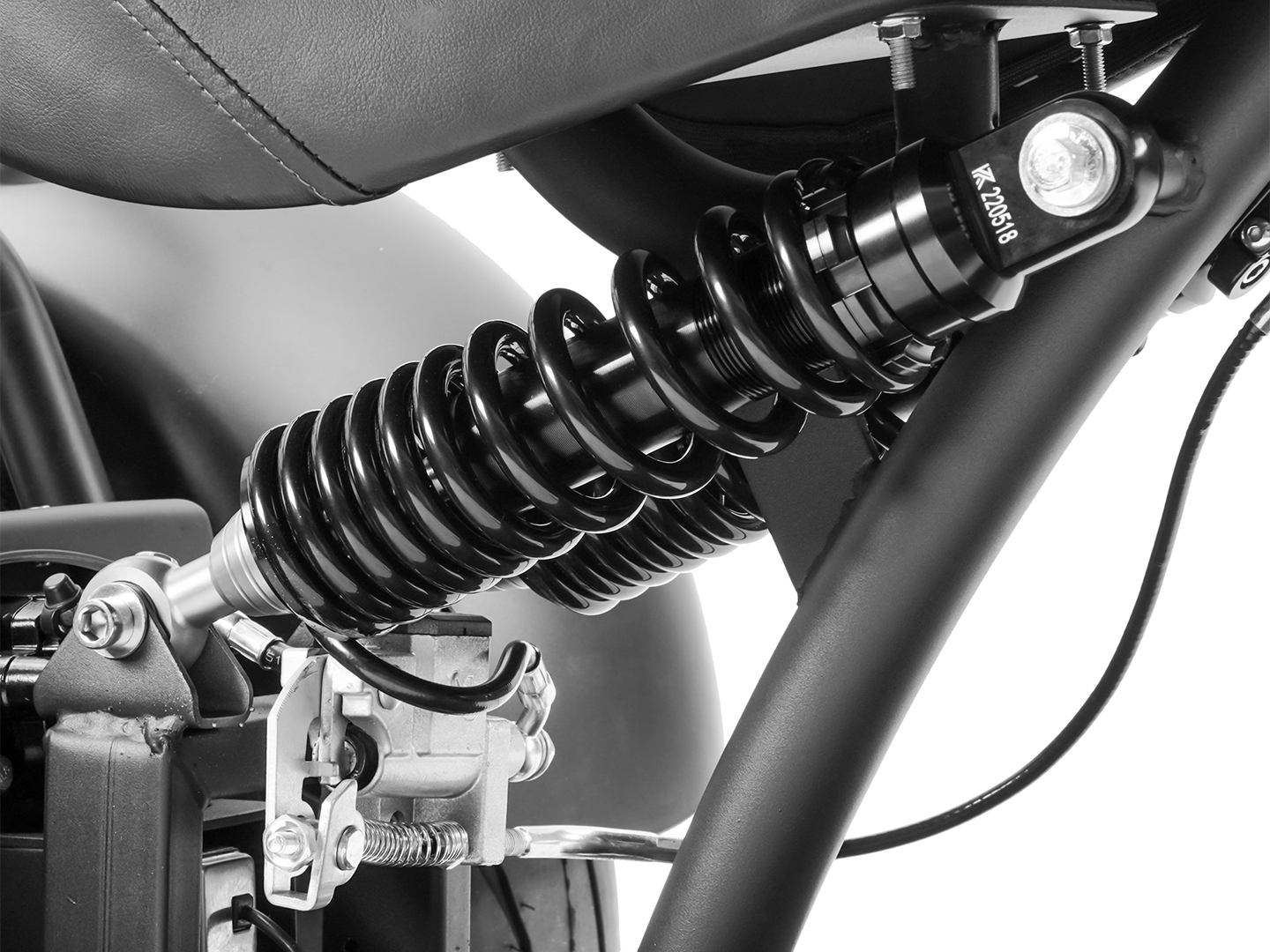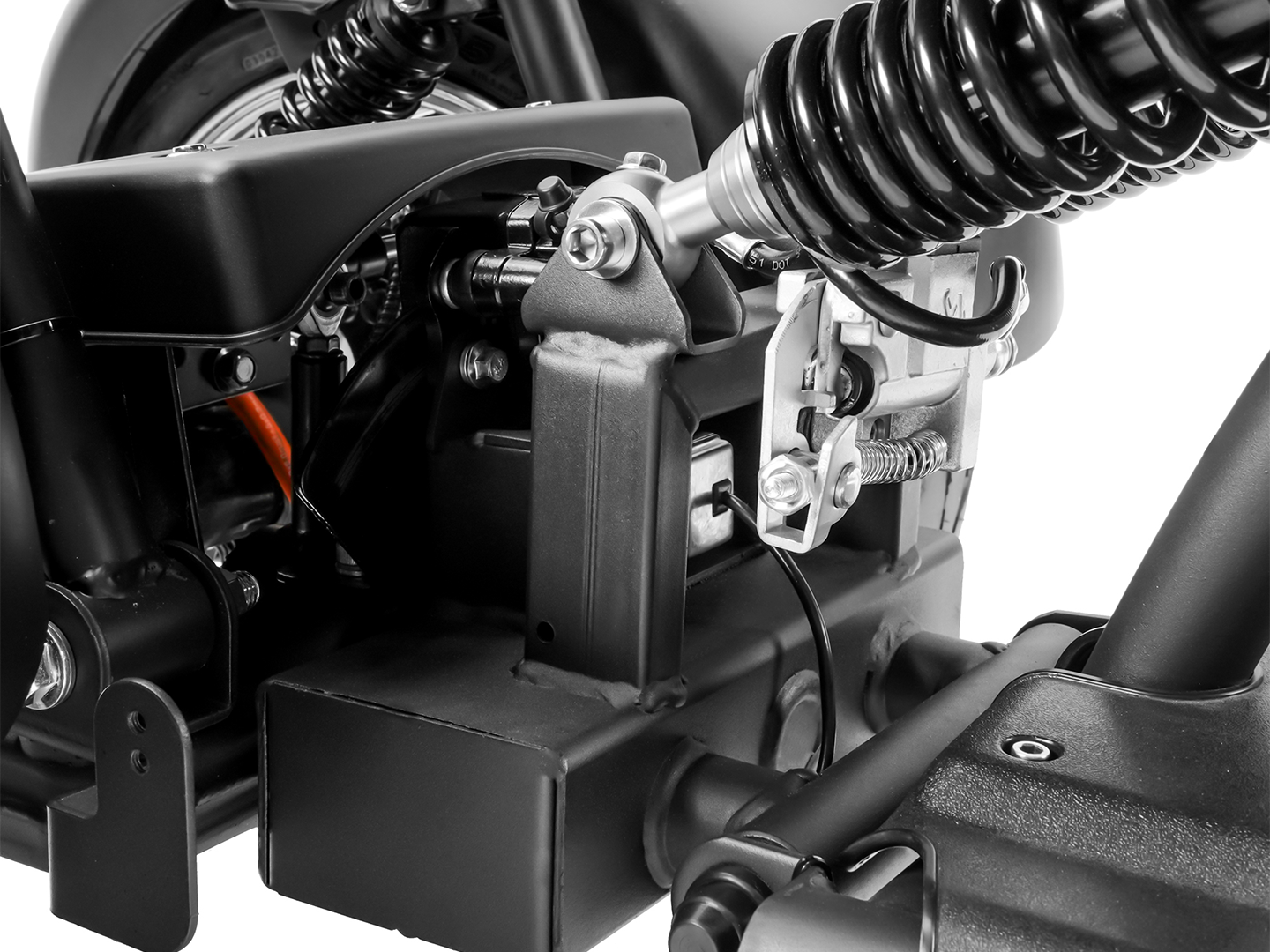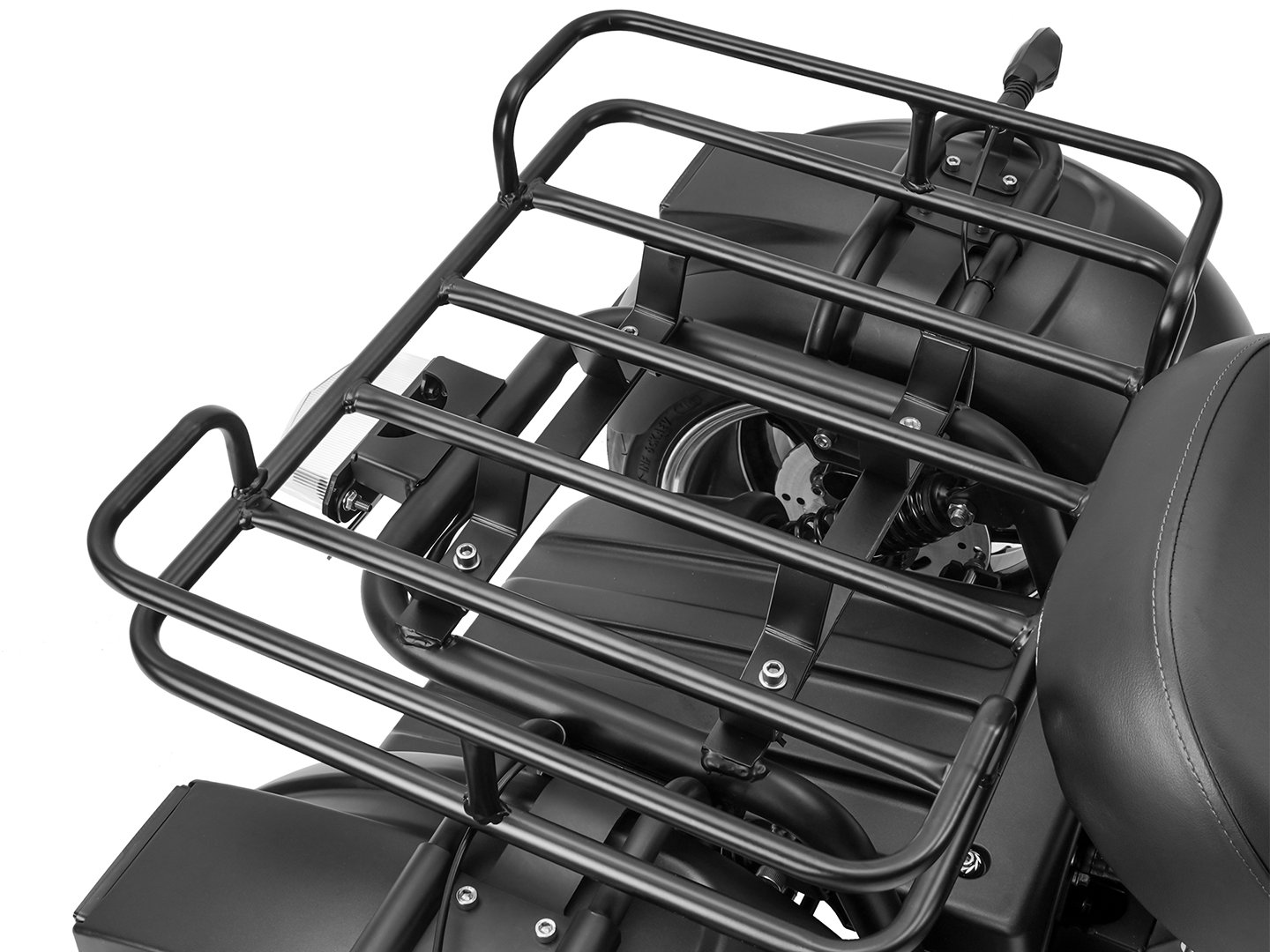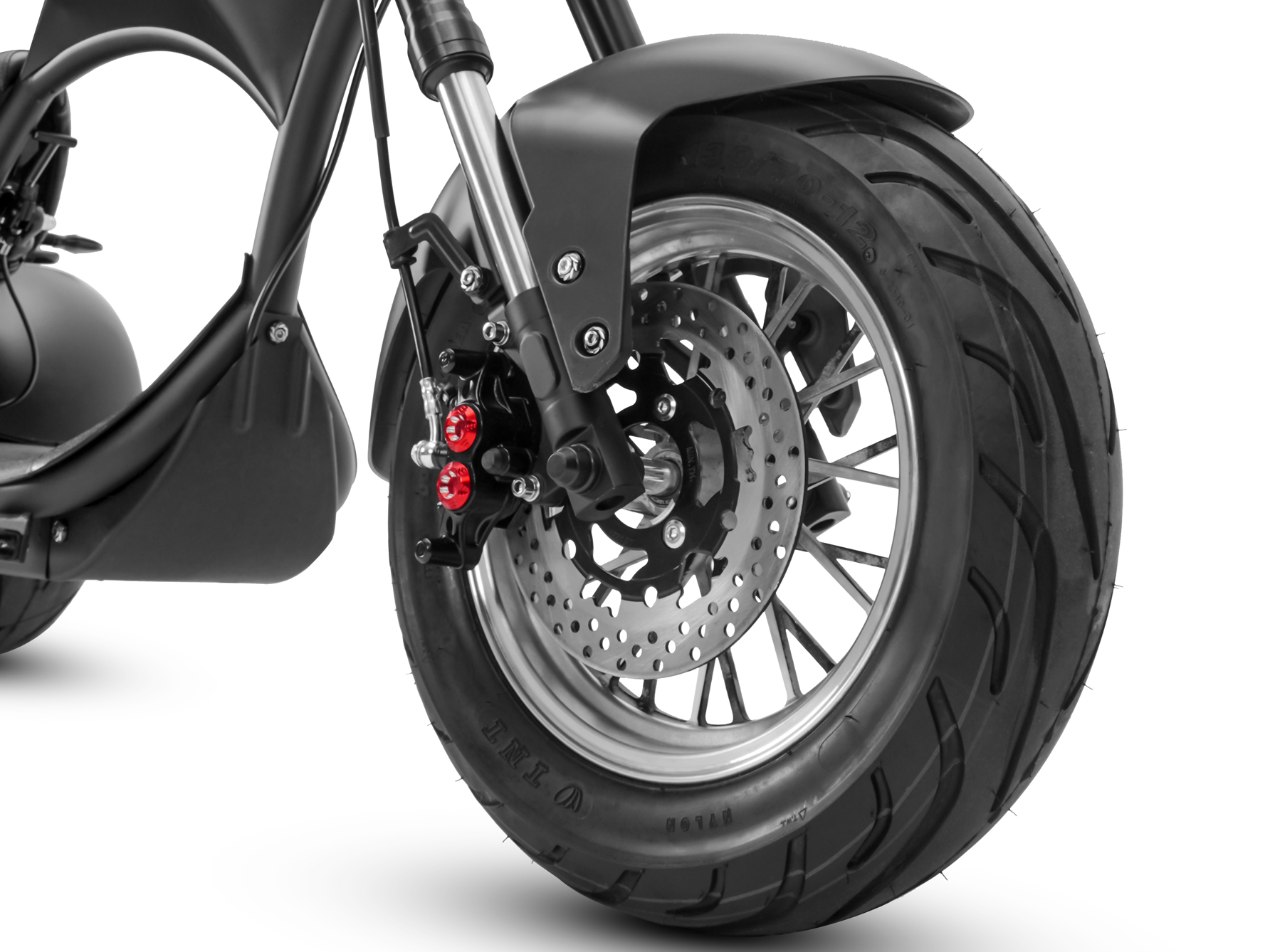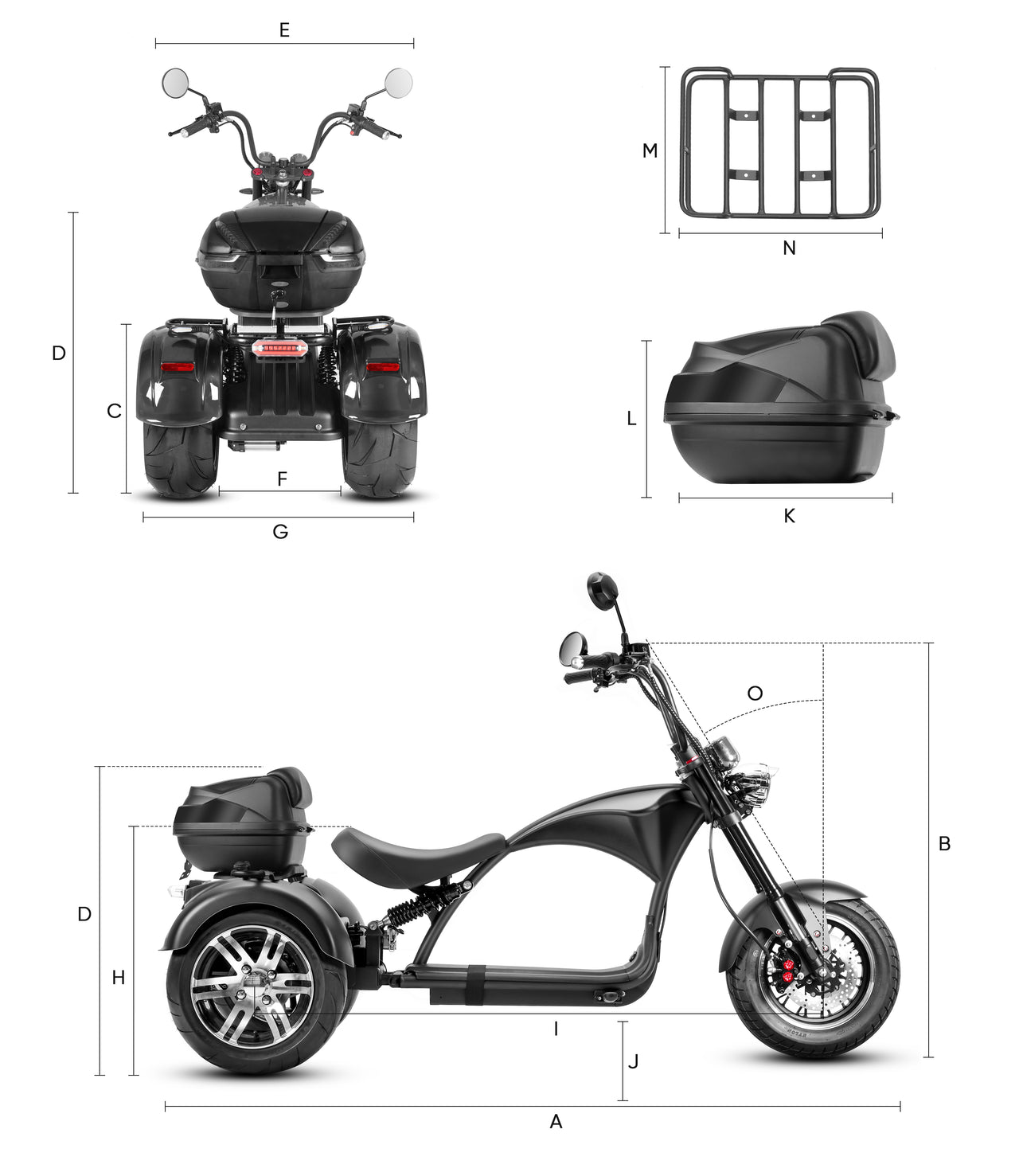 Size and Geometry
Recommended Rider Height: 5'1" - 6'6" or 155CM - 200CM
Maximum Load Capicity: 330LBS or 150KG
Ⓐ - Total Length: 83.15'' or 211.2CM
Ⓑ - Handlebar Height: 44.88'' or 114CM
Ⓒ - Rear Wheel Height: 17.71'' or 45CM
Ⓓ - Tail Box Height: 34.64'' or 88CM
Ⓔ - Scooter Width: 32.28'' or 82CM
Ⓕ - Rear Tire Inside Distance: 17.12'' or 43.5CM
Ⓖ - Rear Tire Outside Distance: 33.26'' or 84.5CM
Ⓗ - Seat Height: 25.98'' or 66CM
Ⓘ - Wheelbase: 62.99'' or 160CM
Ⓙ - Ground Clearance: 6.29'' or 16CM
Ⓚ - Tail Box Length: 15.55'' or 39.5CM
Ⓛ - Tail Box Width: 11.61'' or 29.5CM
Ⓜ - Rear Rack Width: 11.69'' or 29.7CM
Ⓝ - Rear Rack Length: 16.25'' or 41.3CM
Ⓞ - Rake: 40°
Technical Specifications
To ensure uninterrupted suppluying and shipping, some parts may differ from those listed. Rest assured, our engineers rigorously test each component to guarantee quality and compatibility.
Range per Charge
55 - 31 miles (Level 1 - Level 3)
Scooter Weight
350.5 lbs in total with the battery.
Payload Capacity
Recommend rider weight within 330 lbs.
ELECTRONIC SYSTEM

Motor

2000W brushless DC gear Mid-drive motor(Brand: JJ Motor) with 207NM max torque

Battery

60V 30AH lithium battery with BMS ( 1.8KWH )

Charger

67.2V ~ 5A smart charger (Charging time: 4-6 H)

Display

IP6 Dual LCD display (showing MPH) with power voltage, speedometer, odometer, trip odometer, throttle gear and more.

Controller

60V 45A integrated controller with R gear (Brand: RK Controller)

Lights

Front: high low beam with turn signal light
Rear: integrated taillight with brake light, turn signal light and license plate light

Kickstand

Without kickstand
With wobbler handbrake

Waterproof Rates

IP66 Waterproof, including motor battery and wiring.
SCOOTER COMPONENTS

Brakes

Hydraulic disc brakes with DOT 4 braking fluid (Brake rotor size: F 180 MM / R 180 MM)
6.9IN Lithium brake lever

Hub Wheel

Aluminum 12IN Rims(Width: F 2.75IN / R 2.75IIN )

Tires

With an average lifespan of 10000 miles, TNT Straight grain vacuum tubeless tires (F: 130/70-12 ; R: 215/40-12)

Fork

Hydraulic shock suspension(Length: 16.14IN )

Rear Suspension

Hydraulic adjustable double suspension (Length: 10.24IN)

Handlebar

30 IN Ape hanger handlebars

Grip

Comfort rubber ergo grips

Seat

Straight grain synthetic leather seat(Size: 18.1*12.6IN )
How to register scooter?

Over 20 states have successfully registered scooters for street legal riding.
All models can be tracked down on DOT official site by querying unique frame code.
Every scooter comes with Manufacturer's Certificate of Origin. Provide MCO to DMV when you register.
Fun trike
I can walk my dog in style now!!!